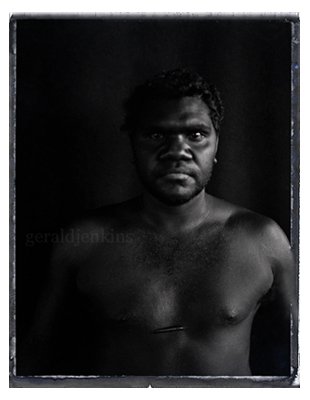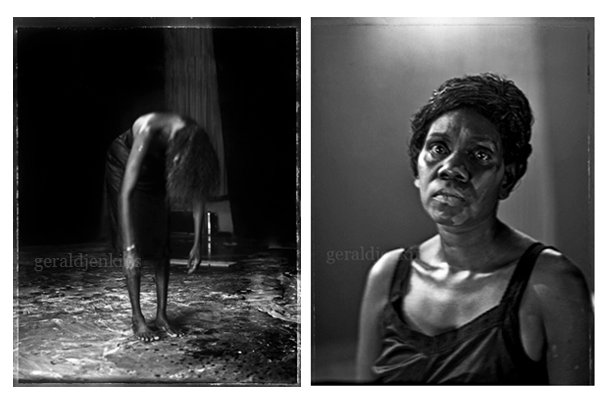 Artistic Director/Producer: Djkapurra Munyarryun
Associate Artistic Director: Guypunura "Janet" Munyarryun
Garrthalala Homeland Education Director/Associate Producer: Multhara Mununggurr
Co-Producers: Kevin Lucas & Scott Welsh
Djakapurra Munyarryun: Djakapurra Munyarryun is a major figure in Australia's performance industry. Born in Yirrkala Djakapurra is a member of the Wangurri clan of northeast Arnhem Land. He was raised with traditional dance and ceremony as an integral part of his life and as a teenager toured Australia with elders from Yirrkala, teaching and conducting traditional dance and music workshops. Djakapurra was a featured performer in the opening and closing ceremonies of the Sydney 2000 Olympic Games and has worked extensively as a dancer, cultural advisor, choreographer and musician with Bangarra Dance Theatre. Working with various groups he has taken his traditional and contemporary dance and song around the world.
Multhara Mununggurr: Yolngu leader and traditional owner of the homeland community Garrthalala. Multhara's vision as an yolngu leader and educator started in the 1970's, in 2009 Multhara recieved the Australian Association of Literacy Educators Award for achievement in literacy education. She is presently senior cultural adviser at Yirrakala Homelands School and Yolngu principal of the Garrthalala homelands school. Garrthalala secondary schooling involves students from remote homelands flying to the community and staying for four days before returning home. Forty students are now benefiting from her vision - & it's the first opportunity any students have had of receiving secondary education in their homelands. In 2008, the yolngu students became the first to graduate with a Northern Territory Certificate of Education (NTCE).
Guypunura Munyarryun: Guypunura "Janet" Munyarryun is a major figure in Australia's performance industry and Deadly Awards Winner 2012 "Dancer of the Year". Born in Yirrkala she is a member of the Wangurri clan of northeast Arnhem Land and grew up in Garrthalala. She was raised with traditional dance and ceremony as an integral part of her life. She was a founding member of Bangarra Dance Theatre, having first worked as a Cultural Consultant and Teacher of traditional dance with the National Aboriginal Islander Skills Development Association (NAISDA). Guypunura has worked extensively as a dancer and cultural advisor with Bangarra Dance Theatre and has mentored many young woman dancers. In 2012 she toured to UK to perform at Windsor Castle as part of HM Queen Elizabeth's Diamond Jubilee celebrations.
Kevin Lucas: Kevin Lucas is an innovative award-winning filmmaker whose films have played in international festivals around the globe including Cannes, Berlin, Rotterdam, Moscow, London, Rome, Montreal, Toronto, New York, Sundance, Sydney, Melbourne, Brisbane and more. He is a 4-time Emmy judge and has received numerous AFI nominations for his work. He has been a longtime collaborator with Djakapurra Munyarryun and the Dhalinybuy community and has produced major dance, arts and film events in his 25 years as a filmmaker and Producer. In 2005 Djakapurra & Kevin collaborated on staging and filming the funeral ceremony of Gagadju Elder Big Bill Neidjie, the founding father of Kakadu as part of an on-going cultural film project Story About Feeling co-produced with the old man's son and Chair of the Kakadu Board of Management J Nadji. Kevin holds Batchelor of Communications and has extensive experience in working in Arnhem Land in remote communities. He also holds a Cert IV TAE (Training and Assessment), enabling him to establish community VET training opportunities within the scope of the project.
Scott Welsh: Scott Welsh has eighteen years practical experience working in media & communications with indigenous communities in the Northern Territory. He has specialized as a Project & Media director developing creative community programs with indigenous content & protocols that deliver engaging portals and online presence. Through working internationally with the BBC, Discovery Channel Scott has created cross - cultural media solutions & new media platforms in some of the most remote regions of the planet. Since 1994, he has collaborated with the Yolngu people of Nth East Arnhem Land to produce media projects in the Arts, music, science, education, bush medicine, archiving sensitive and sacred cultural media, bi-lingual production, & traditional epistemology. All projects have required inclusive & appropriate grounding in Yolngu customs, laws to develop immediate media outcomes that are approved by ceremonial leaders and build capacity in the community. Scott has recently worked with the following agencies: NTG, GBM-FACHSIA, Yothu Yindi Band - Jimmy Little Foundation – Yothu Yindi foundation - NTG Department of Justice, NT education, NAAJA, CDU /NAILSMA – Laynhapuy Ab.Corp; Fred Hollows Foundation.